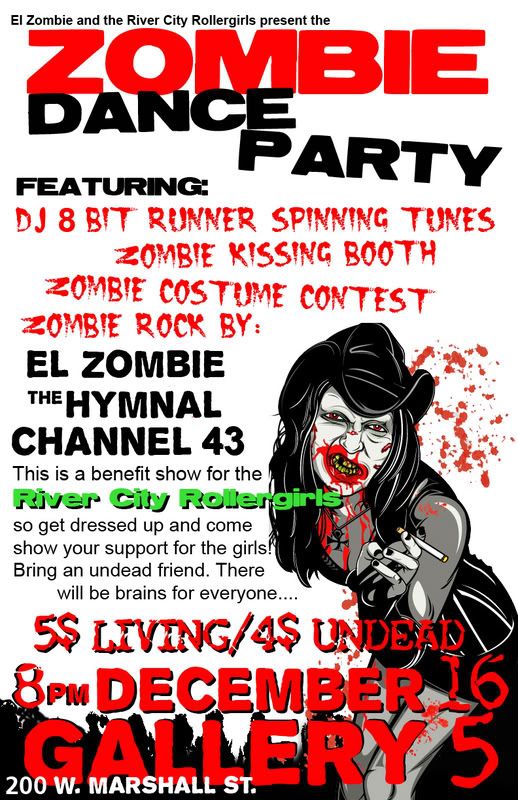 Yeah so there's this AWESOME zombie dance party coming up!
It's a benefit for the River City Rollergirls. Richmond's FIRST all-girl rollerderby league.
We just had our very first bout on Sunday and it was bangin! The Disco Shockers beat the Abominable Snowwomen but everyone put up a great fight. The bout was a total success. Over 800 people came out (all the way to South Side even) to the Seasons Beatings event to see RCR, Richmond Lucha Libre and the Octane Saints tear it up! It was so exciting. I, of course, made excellent sparkly signs for all my pals and my lovely RCR ladies. I didn't bout but I hope to get back on some skates very soon.
I hope you see you all at the next bout, but in the mean time if you're going to be in RVA soon you should come check this out. If I can get over this bronchitus I'll be in the kissing booth so come get some smooches!!